Auto
Everything you need to know about disabled friendly taxi services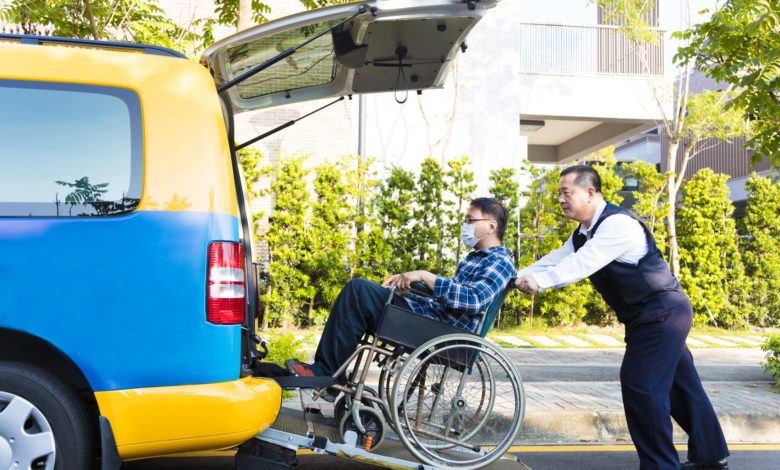 Taxis for Mobility Vehicles
Very recently disabled Taxi service has been launched in many major cities across the globe. It is a great initiative by the government of the respective countries. This initiative has been taken for the benefit of disabled people. Over the course of time, this transportation service has become quite accessible in almost all public places. In major cities, this transportation service has received a great response from the people. The progress in this sector is quite impressive. These taxis for mobility vehicles have been designed with many new features for the convenience of the passengers.
Many great steps have been taken in this field to make transportation for disabled people convenient, especially in major metropolitan cities. You can now ride in style with the help of a VIP disabled transportation service. But there exists a few things that you should take into consideration while choosing taxis for mobility vehicles for disabled people.
Always choose an excellent disabled transportation service that comes with an effective customer support service 
There are many cities across the globe that have taken great efforts to make public transportation accessible. But still there exists many drivers, taxi drivers, and subway operators who are not trained enough on how to interact with a disabled person. Therefore, while choosing a disabled transportation service, make sure the drivers are certified as well as respectful and courteous. This is a must. There are many drivers who go above and beyond to treat passengers with care and compassion. Make sure you do proper research about the service provider before selecting their services. Check out customer reviews and testimonials to get an idea about the quality of service they provide.
A professional service provider must have great customer support service. The customer support service should be available round the clock to attend to the queries of customers.
Disabled transportation service must cater to your requirements 
Those who are disabled people, often face difficulties in reaching the airport on time, attending medical appointments, or doing work. All these things are complicated for wheelchair people. Punctuality is a difficult thing for those who lost their mobility due to such things.
When choosing a disabled transportation service make sure it caters to your requirements in the best way. If you choose the right service, it will fulfill your requirements in the best way. Most of the disabled transportation service provides pick and drop service from the doorstep.
Disabled transportation services must make your life convenient 
When choosing a disabled transportation service, make sure it is equipped with modern features to make life convenient for disabled people. Taxis for mobility vehicles are designed with wheelchair and ADA requirements tools that make a trip convenient and comfortable for a person. These taxis have been designed in such a manner that they fulfill the specific needs of disabled people.
Therefore, these are some of the most important guidelines that you should keep in mind while selecting taxis for mobility vehicles or disabled-friendly taxi services. You should check out all available options and then choose the one that best serves your requirements.